ALPI@Sicam 2021
12–15 October 2021
Pavilion 2 Stand A 38
Pordenone Fiere, trade show centre
Viale Treviso 1
33170 Pordenone, Italy

The presentation of the new ALPI collections continues its course at the SICAM, a trade show for major manufacturers of components, semifinished products and accessories for the furniture industry. The fair is on from 12 to 15 October in Pordenone. This is an annual engagement for ALPI, where the company illustrates its expertise in the continuous reinvention of wood, pushing the envelope of research into decorative veneers.

The new surfaces 2021 developed in collaboration with the design studio Raw Edges and the architect Piero Lissoni use pattern and colour to transform and enhance the timelessness of wood. The ALPI Wavy Fir collection by Raw Edges shows a sublimation of natural veining. The ALPI French Palette by Piero Lissoni is a deep chromatic study.

The SICAM fair will also see the presentation of ALPIready, a unique decorative surface in prefinished wood, ready for use. Two united layers of ALPI veneer with a varnished surface make one panel of ALPIready: all wood, durable, flexible, and ready for application on all kinds of surfaces. Exceptional experience in the processing of raw wood has allowed ALPI to fine-tune a varnish that exalts the naturalness and colour of each veined pattern. ALPI also produces matching edge-banding for each pattern. In line with the sustainable approach at ALPI and the company's constant striving for excellence in the use of natural resources, ALPIready is made with wood from responsibly managed forests.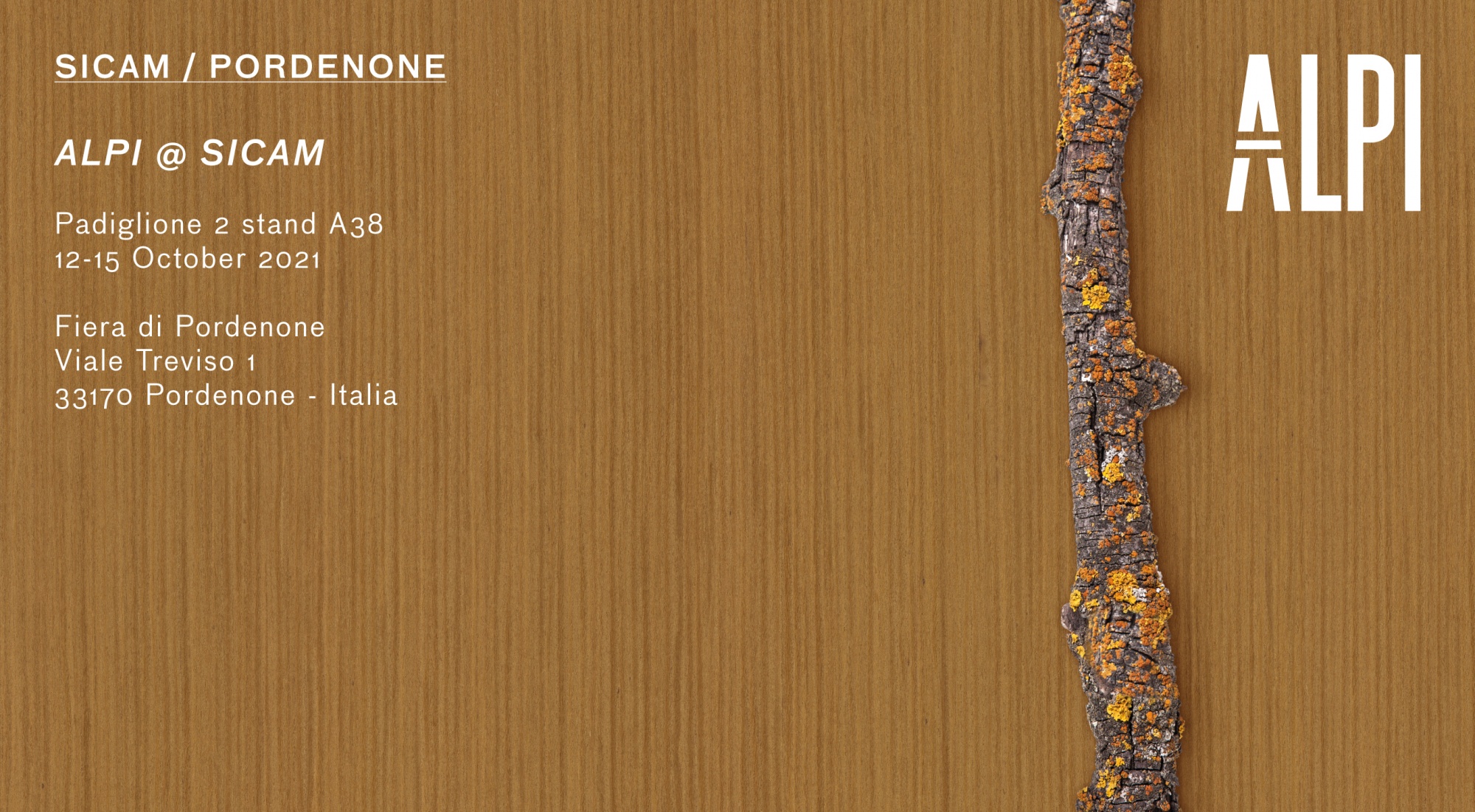 News
Web Design, Art Direction and Web Programming / FRI-WEB; The pictures are protected by the law of copyright and it is illegal to use them without a written permission.