ALPI at Architect@Work Paris
23–24 September 2021
Stand 74
Paris Event Center 20
Avenue de la Porte de la Villette
Paris

Alpi is again participating in Architect@Work, this year in Paris on 23 and 24 September. Europe's prime fair for architects and interior designers selects innovative products for them to discover. Alpi will be presenting its new offerings from 2020 and 2021, while illustrating the countless design possibilities and aesthetic styles of its wood veneer.

New Alpi products on display in Paris are the veneers developed in 2021 with the designers Raw Edges and the architect Piero Lissoni, which use pattern and colour to transform the timelessness of wood. The ALPI Wavy Fir collection by Raw Edges shows a sublimation of natural veining. The ALPI French Palette by Piero Lissoni is a deep chromatic study.

In addition to these new collections, Alpi is introducing the wood veneers conceived in 2020 with Patricia Urquiola: ALPI Grada e ALPI Quadra, whose patterns subvert natural appearances by being geometrically precise and graphically chequered.

Alpi Wavy Fir, Alpi French Palette, Alpi Grada and Alpi Quadra are all made using certified poplar from Italian wood-farms, confirming the company's dedication to the sustainability of its resources. Poplar is considered the most ecological and renewable wood for being a fast-growing species and interacting in a positive way with the environment. Also, sustainable poplar farming is synonymous with local economic development.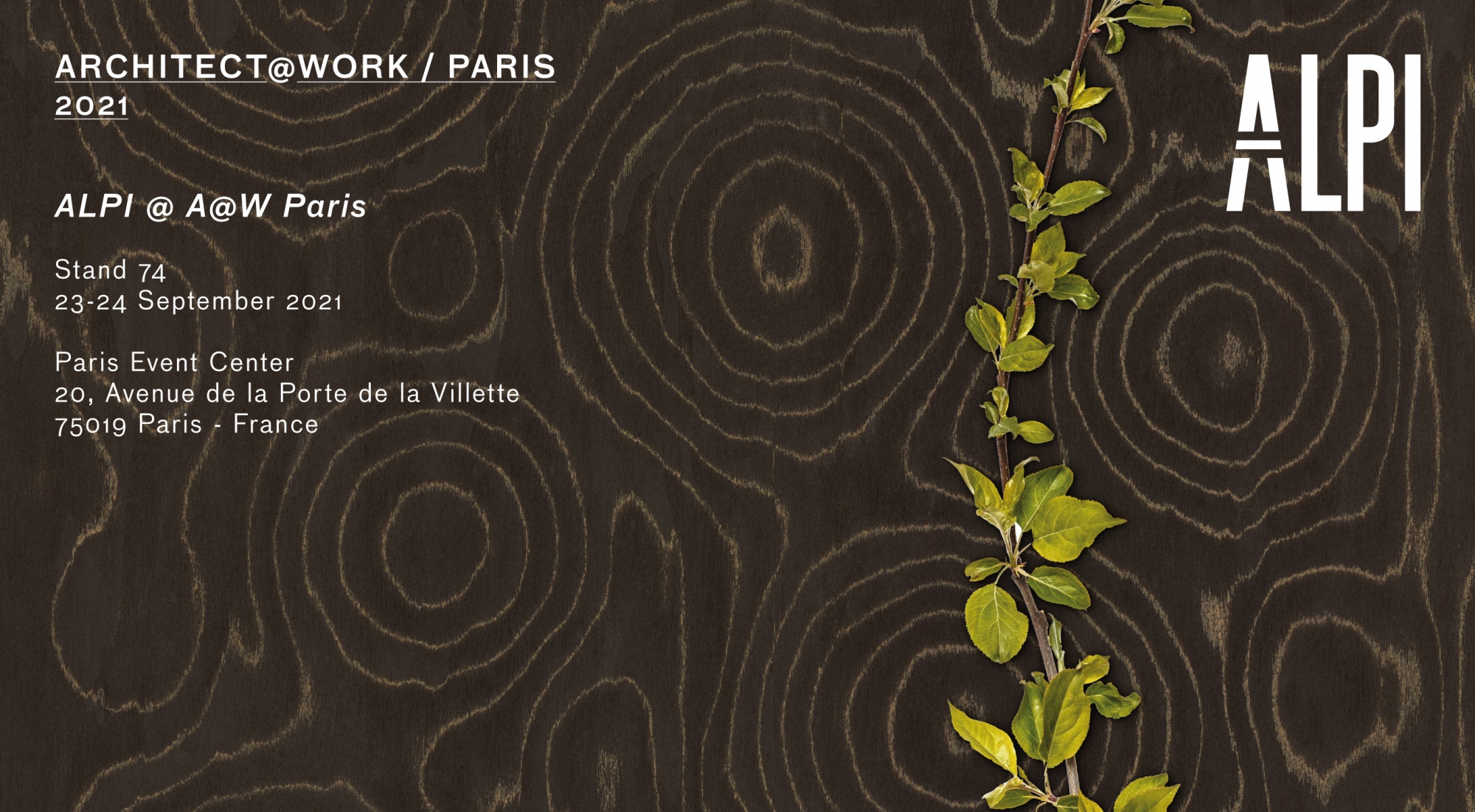 News
Web Design, Art Direction and Web Programming / FRI-WEB; The pictures are protected by the law of copyright and it is illegal to use them without a written permission.