ALPI reclaimed wood in the new "George" collection of tables designed by Marco Campardo for SEEDS London Gallery
ALPI has contributed to the creation of the new "George" series of tables by the designer Marco Campardo for SEEDS London Gallery, supplying reclaimed wood materials no longer utilized for the company's production cycle. A collection of handmade objects that combines an original image with extraordinary symbolic and narrative impact: the George series is the result of reflection on the value of materials and processes seen by society as "refuse," challenging our ways of assigning value to material things.

These design objects are made thanks to the layering of sheets of ALPI wood of different colours and finishes, forming true blocks. In this way, what is usually applied on the surface becomes a structural part, inverting the relationship between form and function, decoration and construction. The interlocking geometric composition of the various blocks of wood gives rise to a game of material textures, forms and colours, of a great dynamic character. Furthermore, working with this material transformed as a block of wood, the designer has carved the borders of the table, as a tribute to the great master George Nakashima.

This project is fully in line with the philosophy of ALPI, a company that has always been committed to the responsible and sustainable utilization of wood, in an approach of total respect for the environment and its biodiversity.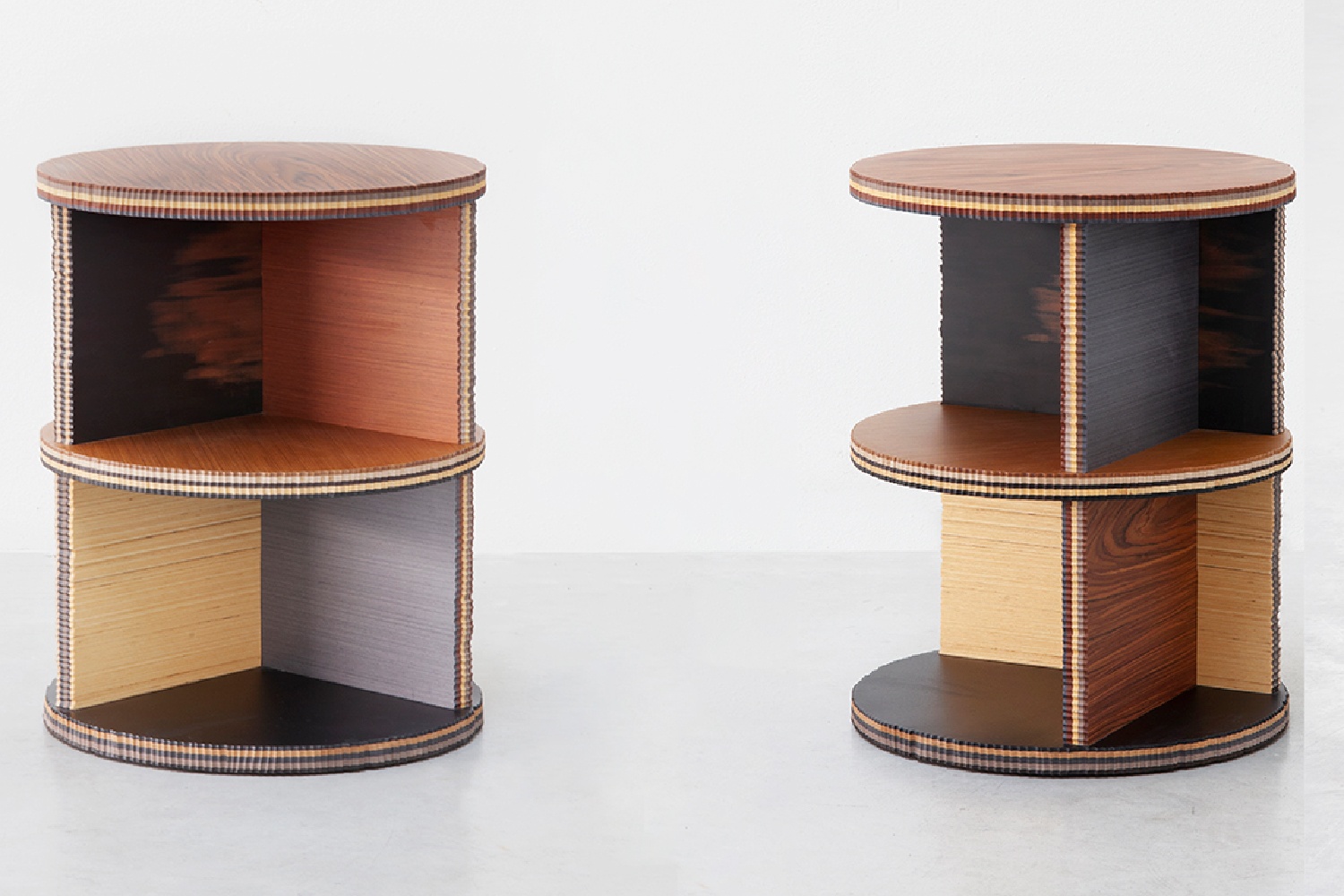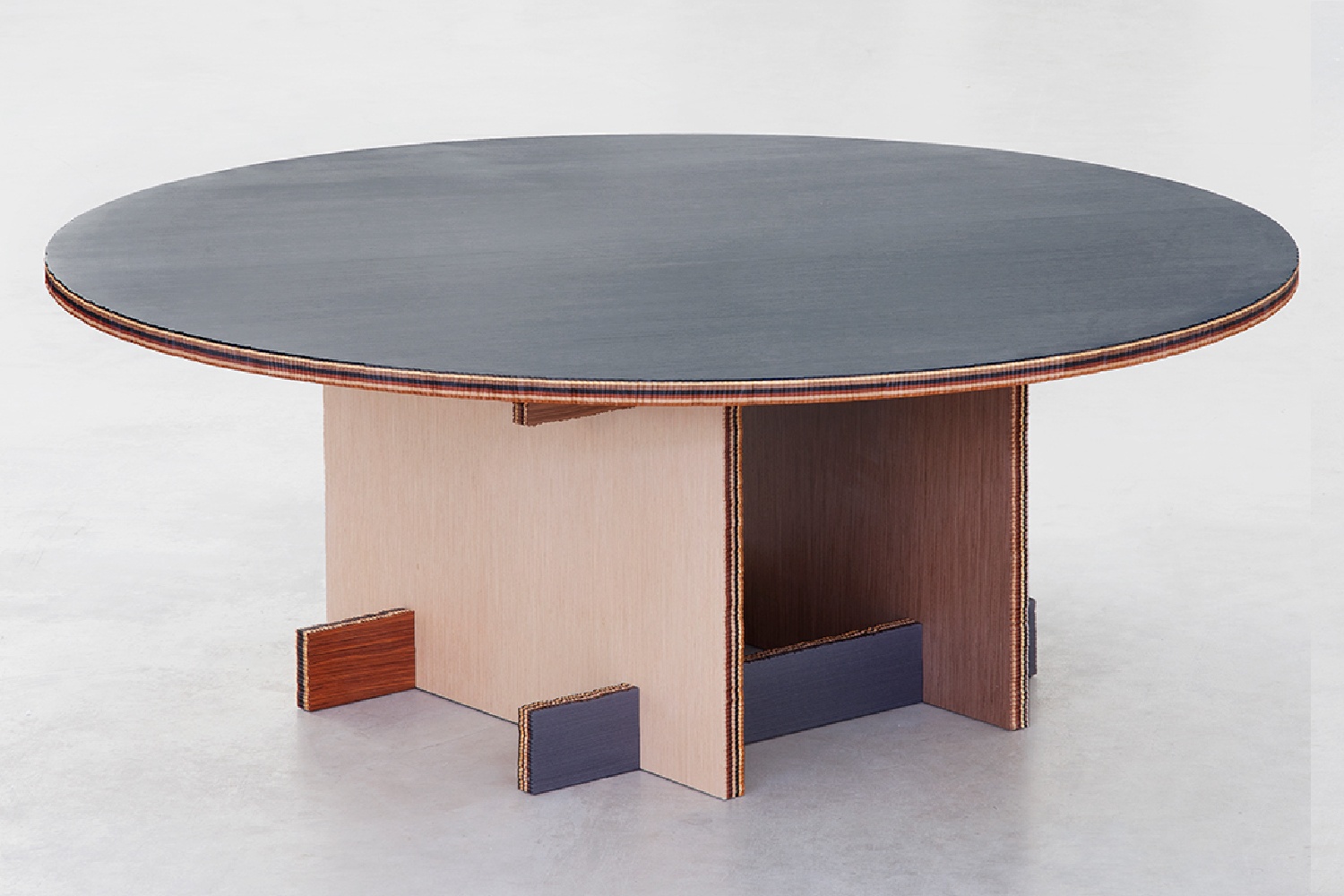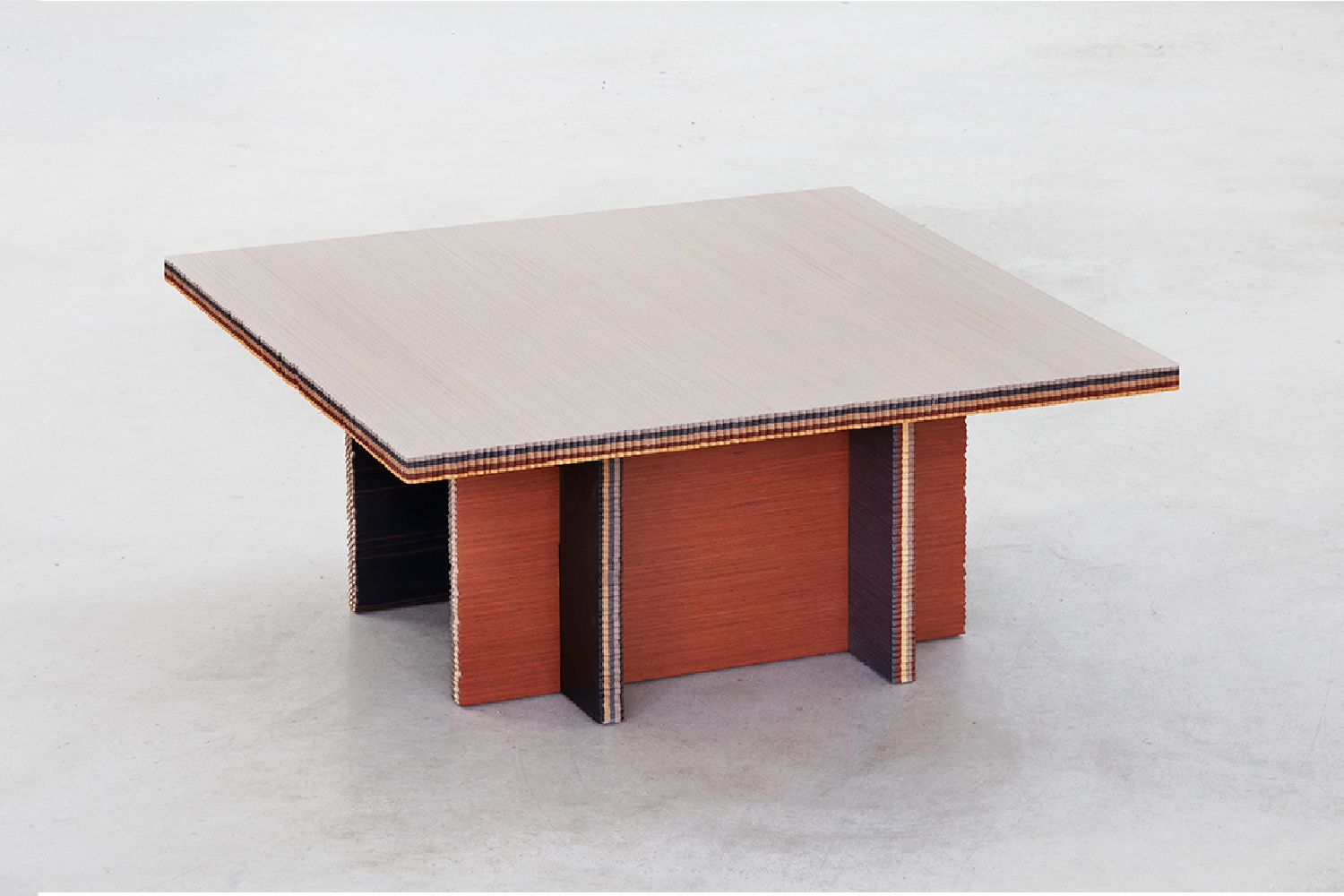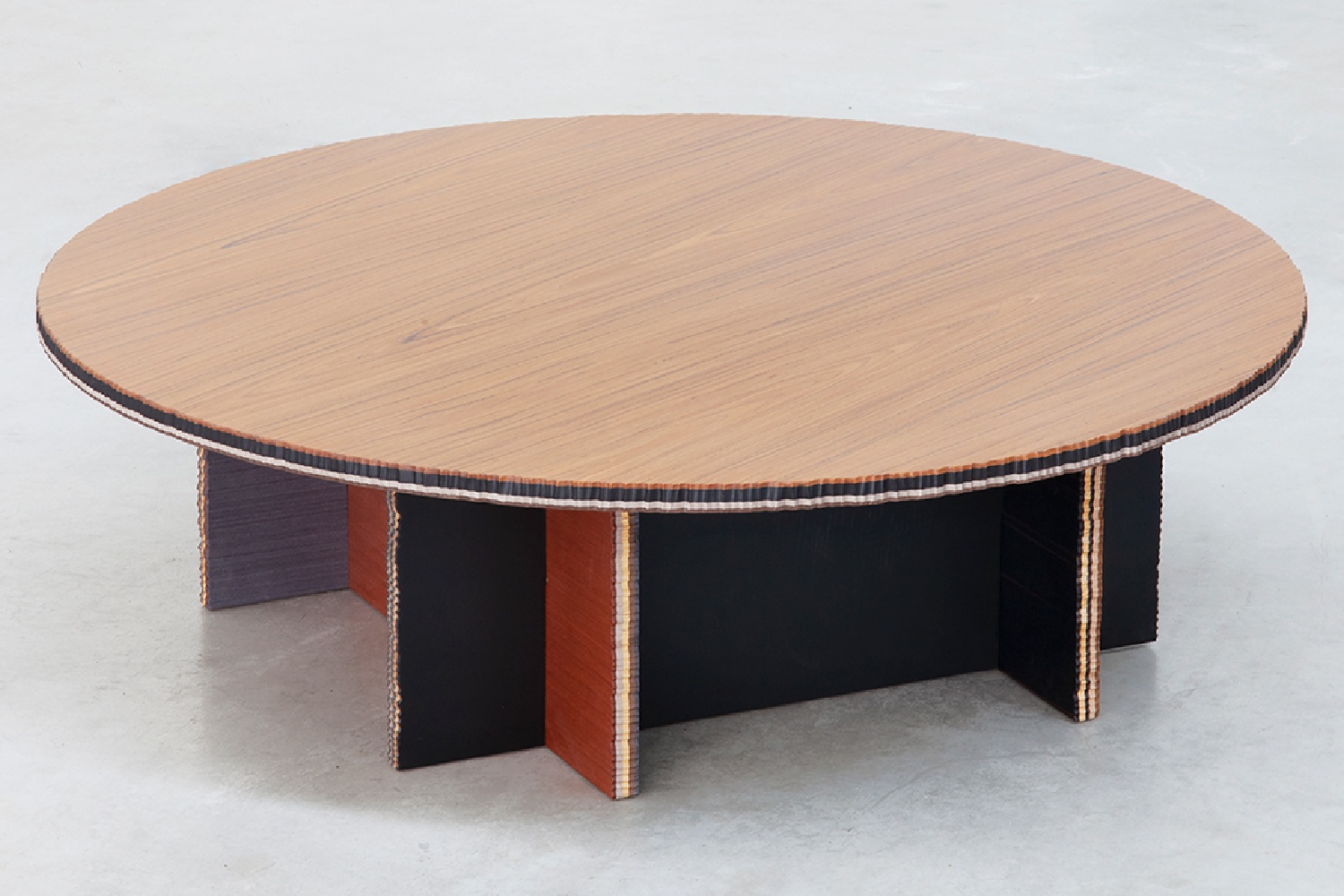 News
Web Design, Art Direction and Web Programming / FRI-WEB; The pictures are protected by the law of copyright and it is illegal to use them without a written permission.