ALPI Wavy Fir by Raw Edges wins the Archiproducts Awards 2021
We're delighted to announce that ALPI Wavy Fir Blue design by Raw Edges won the 2021 Archiproducts Design Awards!
A dedicated jury of specialists in eco-design and sustainability within the field of architecture and design have also awarded it with the "2021 special Mention for Sustainability".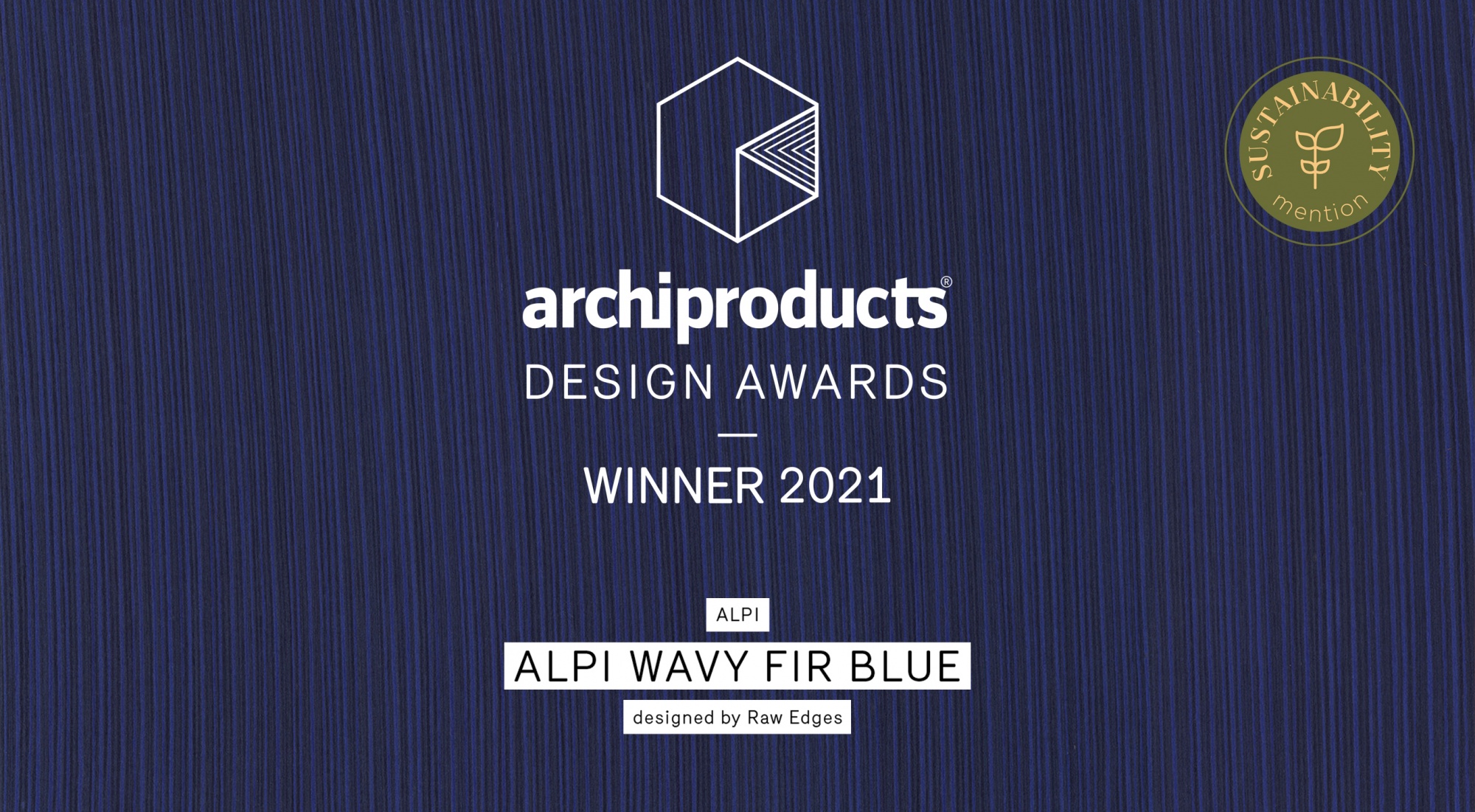 News
Web Design, Art Direction and Web Programming / FRI-WEB; The pictures are protected by the law of copyright and it is illegal to use them without a written permission.