Important Notice
Thanks to the immense dedication of its employees, ALPI is gradually restarting production.
However, the real obstacle to full resumption of company operations is the prohibition in place that prevents vehicles from entering or exiting Modigliana due to the landslides that have paralysed our area, impeding use of the roads.
The competent authorities are evaluating solutions to fully restore circulation.
We will be posting updates whenever relevant.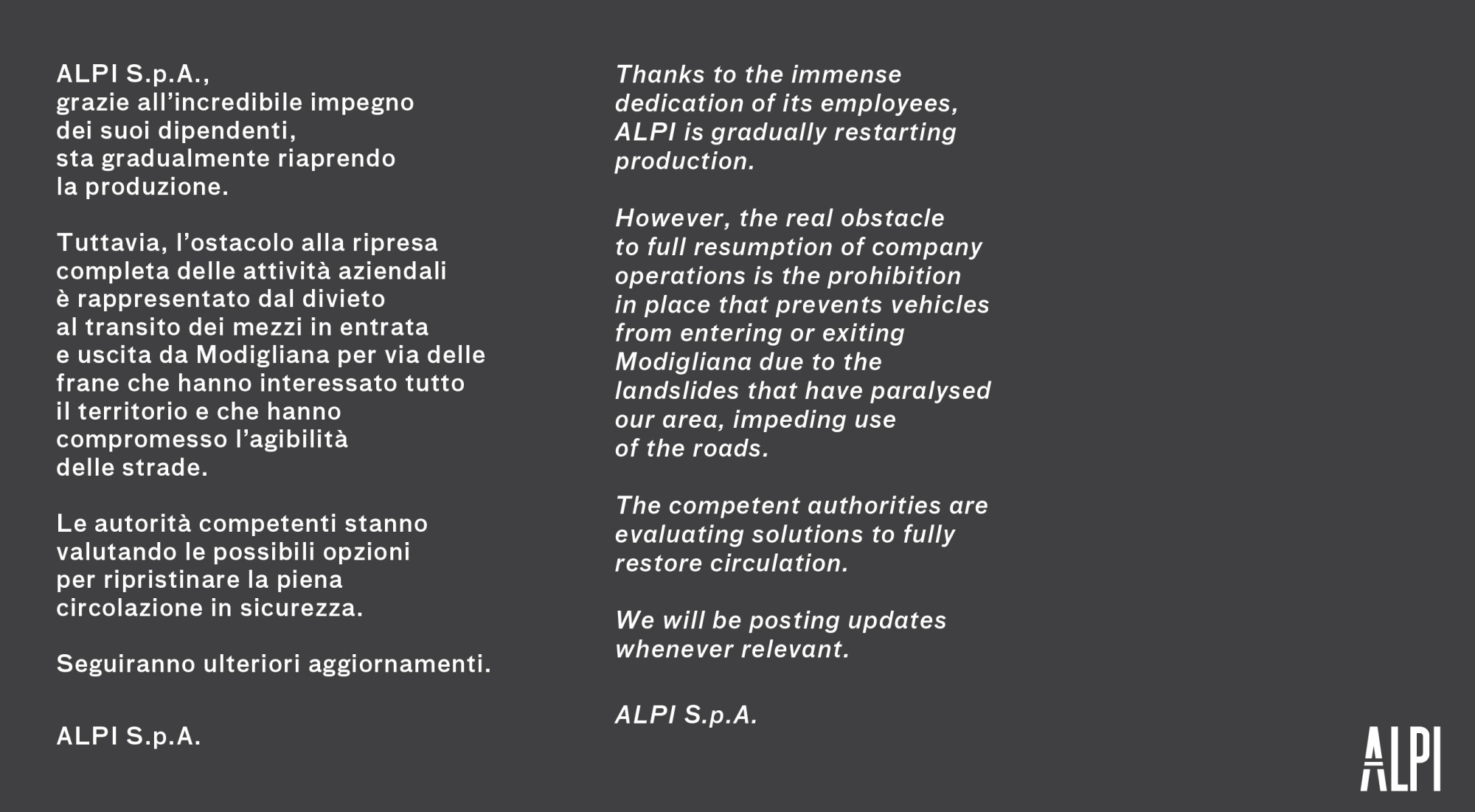 News
Web Design, Art Direction and Web Programming / FRI-WEB; The pictures are protected by the law of copyright and it is illegal to use them without a written permission.