Important Notice
ALPI is fully operational!
Thanks to the tenacity and competence of its entire workforce, ALPI is up and running at full throttle after the damage caused by flooding in the region. Production flow has been re-established, and solutions were found to address limited vehicle access.
Thank you all for your comprehension and support during these days.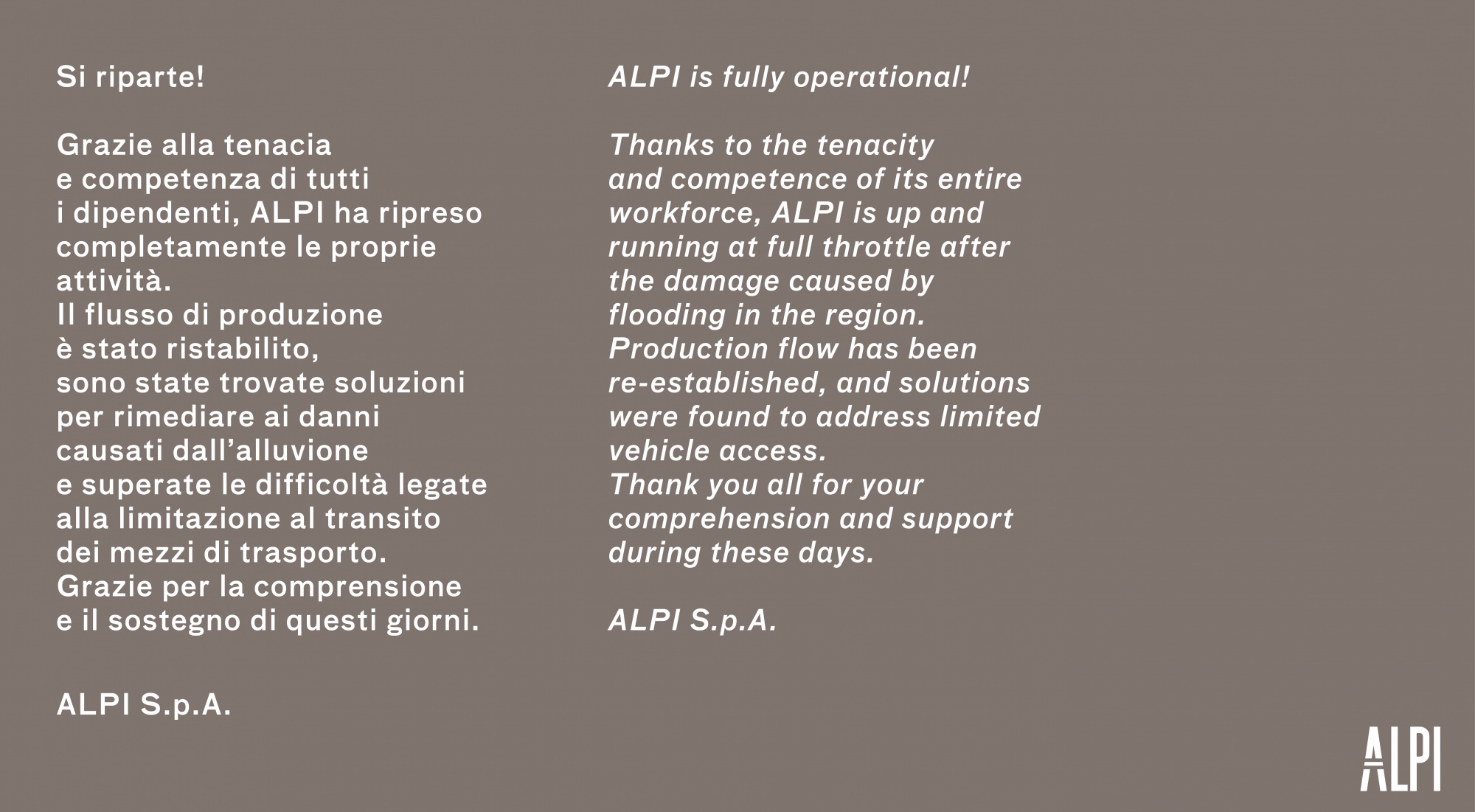 News
Web Design, Art Direction and Web Programming / FRI-WEB; The pictures are protected by the law of copyright and it is illegal to use them without a written permission.