ALPIready: the unique decorative surface in prefinished wood, ready for use
Technological innovation at ALPI has given birth to ALPIready, a unique decorative surface in prefinished wood, ready for use. Two united layers of Alpi veneer with a varnished surface make one panel of ALPIready: all wood, durable, flexible, and ready for application on all kinds of surfaces. Exceptional experience in the processing of raw wood has allowed ALPI to fine-tune varnishes that exalt the naturalness and colour of each veined pattern. ALPI also produces matching edge banding for each pattern. In line with the sustainable approach at Alpi and the company's constant striving for excellence in the use of natural resources, ALPIready is made with wood from responsibly managed forests.

The ALPIready collection contains 29 patterns corresponding to the infinite creative needs of architects and designers. These include classics such as Black Walnut and Oak from the Wood Collection, and the noble tropical veneers from the Legacy Collection, which offer the timeless elegance of woods used in fine joinery since the 17th century to make hand-crafted furniture and precious objects. Intensive use of these woods has endangered them in nature, but the capacity at Alpi to reproduce specific types of wood by means of a fascinating industrial process means there is renewed and sustainable access to them that does not compromise the future of their species. In addition to natural woods, ALPIready features the unique range of patterns from the Designer Collection, created by international talents such as Raw Edges – see the new Wavy Fir pattern – and the famous Alpi veneer designed by the maestro Ettore Sottsass.

Each pattern is finished in one of the following types of varnish, formulated to exalt the aesthetics of the wood grain.
TOUCH: Maintains the naturalness of the wood while being soft and pleasant to the touch.
GROOVE: Emphasises the grain and textural quality while being like raw wood to the touch.
WAX: A matt varnish rendering the delicate appearance of wax-treated wood.
OIL: A new finish that enlivens the colour of the wood while giving it the typical sheen of natural-oil treatments.






ALPIready will be presented to the public for the first time during the SICAM, a trade show that unites major manufacturers of components, semifinished products and accessories for the furniture industry. This fair will take place in Pordenone, 12–15 October 2021.

12-15 Ottobre 2021
Padiglione 2 stand A38
Fiera di Pordenone
Viale Treviso 1
33170 Pordenone - Italia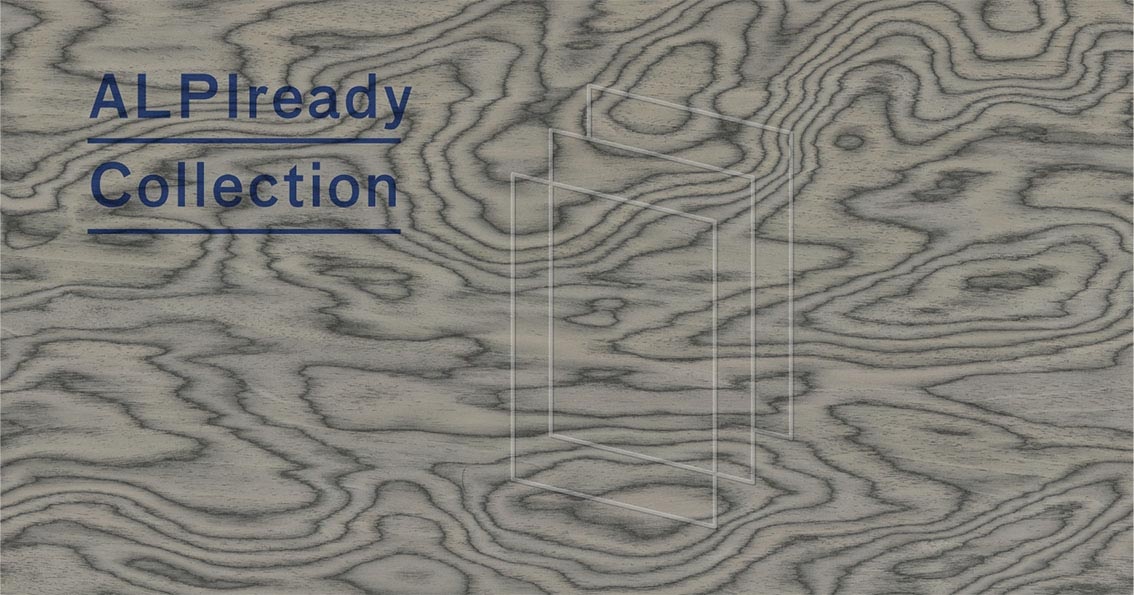 News