London Design Festival 2016
September 30th to 31th December

In partnership with Lema, ALPI presented the new Xilo 2.0 woods designed by Piero Lissoni. ALPI took part for the first time in the London Design Festival, a must-attend international design event. In partnership with Lema, one of the leading international players in the field of furnishings, the company presented the new Xilo 2.0 collection of veneers designed by Piero Lissoni, selected to enhance several compositions of the T030 modular system, also by Lissoni, art director of both brands, making their debut at the Lema flagship store located in the iconic Danish House in the heart of Chelsea. The Xilo 2.0 woods add new options to the wide range of finishes available for the Lema Casa collections. For ALPI the collaboration with Lema represents an important achievement and a step in the new corporate strategy, aimed at a greater focus on the world of design, which began last year with the appointment of Piero Lissoni as art director. The deeper value of the culture of manufacturing is precisely the factor that has led to the meeting of these two prestigious companies, ambassadors of Italian quality around the world. The common denominator is the creativity of Piero Lissoni who has created for the occasion a total design project to combine the expressive force of the two brands, developing the concept of an event based on the idea of a new design value, where the finished product is enhanced by the definition of the material itself, with its specific technical and aesthetic properties. In this case the material is wood, which ALPI reinterprets and updates through a totally unique process between industry and crafts, offering wood that can be customized and designed to meet the needs of industry and of the creativity of designers. Today, in fact, in the world of furnishings as in all other areas of design, customization is also a matter of choice and quality of materials. Hence the title of the event in London: "Shape, form, wood finishes: a total design experience". The attitude of quality and customization shared by ALPI and Lema is also a key part of the philosophy of Cantieri Navali Sanlorenzo, the historic company founded in Viareggio in 1958. An icon of elegance in the world of yachts, which takes part in the London event with a talk by Sergio Buttiglieri, Interior Design Director of the brand, on the theme of customization. In coordination with the London Design Festival, ALPI took part in 100% Design, presenting the new Designer Collections and a selection of the most representative products from the Wood Collection. A constantly growing range, infinite in terms of chromatic variants, textures, grains and types of wood, to cover all kinds of surfaces. Responding to the needs of design and creativity, subdivided into eight stylistic moods by the art director Piero Lissoni, who has created an ideal path of discovery and knowledge amongst the vast range of ALPI woods.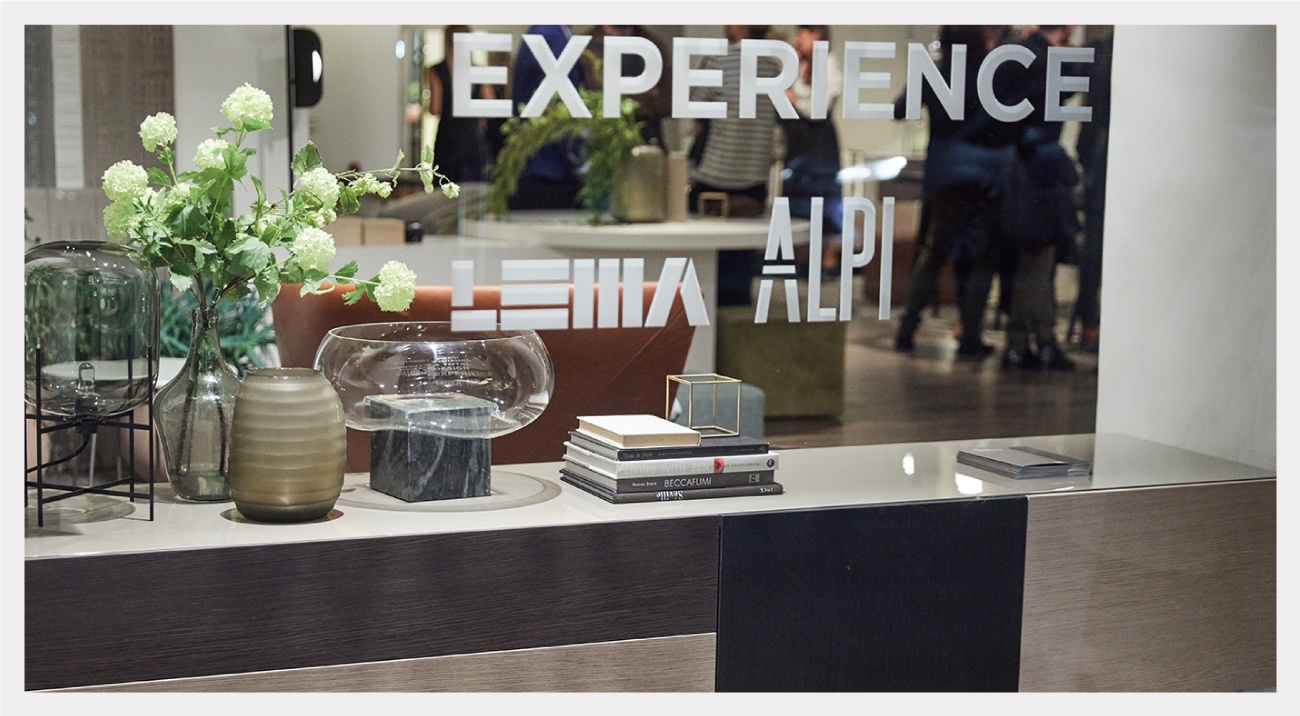 News